AIG selects global head of strategy and ESG
2 min read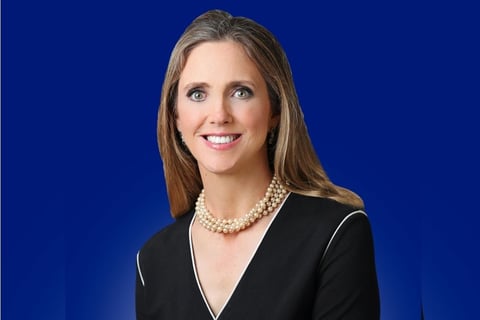 American International Group (AIG) has announced that Constance Hunter will join its executive leadership team as the new executive vice president, global head of strategy and ESG, effective in early 2022.
Hunter holds a BA in Economics and Sociology from New York University, a master's degree from Columbia University's School of International and Public Affairs, and the Certified Business Economist designation.

She is an expert in macroeconomic and industry analysis and is recognised for being among the first economists to forecast pivotal economic events, including the impacts of COVID-19 on the US and other global economies, the 2007 real estate and credit crisis, and the 2001 burst of the Dotcom bubble.

Hunter joins AIG from KPMG, where she served as a chief economist since 2013 and a member of the growth and strategy leadership team since 2020. Previously, she has served as a deputy chief investment officer at AXA Investment Managers, where she helped lead the management of over $500 billion in fixed-income assets.
In her new role, Hunter will report to Peter Zaffino, president and chief executive officer at AIG.
Zaffino commended Hunter for her data-driven mindset and deep economic insights informed by a broad view that will enhance the group's ability to anticipate and analyse market trends, capital on strategic opportunities, and continue driving profitable growth.
 "I am very pleased to add someone of Constance's calibre to our leadership team," Zaffino said. "Constance has a unique understanding of the critical role corporations like ours play in the global economic and environmental ecosystem, particularly in addressing climate change by advising businesses as they transition to sustainable energy solutions."
Hunter commented: "I am excited to join AIG at such a pivotal time and to contribute to a transformation that is building focused, profitable growth for the company and delivering sustainable value to its stakeholders. I share AIG's commitment to transparent ESG leadership and to being an agent of change in our global communities."