Insurance CEOs offer commitment to global disability inclusion initiative
2 min read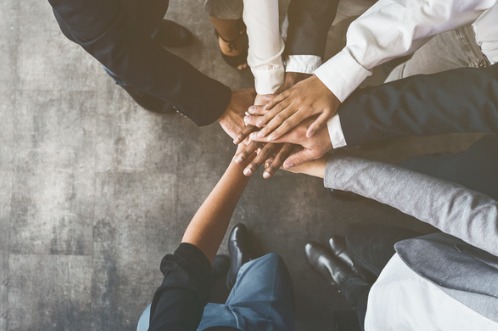 A number of insurance CEOs have made The Valuable 500 list – a list of chief executives from various industries around the globe that have committed to putting disability inclusion on their board agenda.
First launched at the World Economic Forum Annual Meeting at Davos in 2019, The Valuable 500 has recently completed its goal of 500 international organisations joining the campaign.
All members of The Valuable 500 have made a commitment to advancing disability inclusion within their organisations, and a release said that now that the collective has 500 members it will move to the next phase of the plan – activating all 500 organisations to work together to make change happen for disability inclusion.
Some of the international insurance companies and the "valuable leaders" that made the list include:
AIG (Israel) – Yfat Reiter

Aioi Nissay Dowa Insurance – Yasuzo Kanasugi

Allianz – Oliver Bäte

Anthem – Gail K. Boudreaux

Aon – Julie Page

Aviva – Amanda Blanc

AXA – Thomas Buberl

Ayalon Insurance Company – Arik Yogev

Bupa – David Hynam

CLAL Insurance – Yorem Naveh

Direct Line Group – Penny James

GNP Seguros – José Eduardo Silva Pylypciow

Harel Insurance & Finance – Yair Hamburger

Lloyd's – Bruce Carnegie Brown

Menora Mivtachim – Yehuda Ben-Assayag

Phoenix Group – Nicholas Lyons

RSA – Stephen Hester

Sompo – Kengo Sakurada

Willis Towers Watson – John J. Haley

Zurich – Tulsi Naidu
Thirteen of the 500 leaders that have committed to the campaign will co-fund, co-build and co-test the programmes and solutions of The Valuable 500's second phase. The leaders of Allianz, BBC, Deloitte, EY, Google, Mahindra & Mahindra Ltd., LSEG, Omnicom, P&G, Salesforce, Sony, Sky and Verizon have stepped up for this role. Also joining them is the 500th company, Apple, which serves as the group's partner for inclusive design.