Liberty Mutual under further pressure to exit fossil fuels
2 min read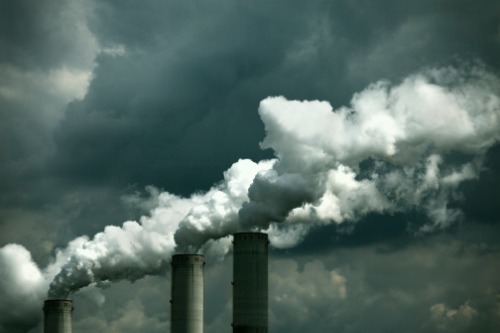 Liberty Mutual is facing increasing pressure from climate and indigenous rights groups, as well as its own policyholders, to exit the fossil-fuel space. However, at its annual policyholder meeting Wednesday the insurer refused to answer policyholder-submitted questions about its role insuring the tar sands oil industry, according to a news release from environmental non-profit Stand.earth.
"The insurance giant did not include time or space for policyholders to speak or vote during the virtual meeting, which lasted all of six minutes," the non-profit said.
"Today's meeting confirms that Liberty Mutual has not yet reversed its reckless decisions to insure the highly controversial Trans Mountain and Keystone XL tar sands pipeline," said Randi Mail, insurance organiser at Rainforest Action Network. "More than 50,000 people are calling on the company to drop its coverage for these pipelines and rule out the dangerous tar sands sector entirely, particularly as fossil fuel corporations plow ahead with pipeline construction in the midst of a pandemic. Insurers like Liberty Mutual must protect society against climate risk, not exacerbate it."
Facing increasing pressure from environmental groups, Liberty Mutual adopted a policy in December that reduced its business with coal companies. However, the company continues to insure new coal projects and has no restrictions on business with the oil and gas sectors, the campaigners suggest. The Rainforest Action Network also accuses the insurance giant of being "a key backer" of the tar sands sector, a particularly carbon-intensive form of oil production.
The company's policies have drawn the ire of both climate-change action groups and indigenous rights groups.
"Insurance companies like Liberty Mutual are backing dirty energy corporations that are responsible for desecrating and contaminating our ecosystems and our food sources, ultimately destroying our inherent and treaty rights as Indigenous peoples," said Nigel Henri Robinson, a member of the Cold Lake First Nations in Alberta, Canada, and youth engagement lead at Indigenous Climate Action.
Many policyholders have also called on the insurer to drop fossil-fuel industries, Stand.earth said.
"Liberty Mutual has knowingly become a threat to life as we know it," said Sarah van Gelder, a Liberty Mutual policyholder from Bremerton, Wash. "Because of what I've learned about this company, I am dropping a decades-long relationship with Liberty Mutual. I'm calling on fellow policyholders to join me and concerned citizens everywhere in insisting that the company exits the tar sands sector, stops insuring fossil-fuel expansion, and adopts policies that support Indigenous rights and a livable future for generations to come."