Liberty Specialty Markets bolsters marine line-up
1 min read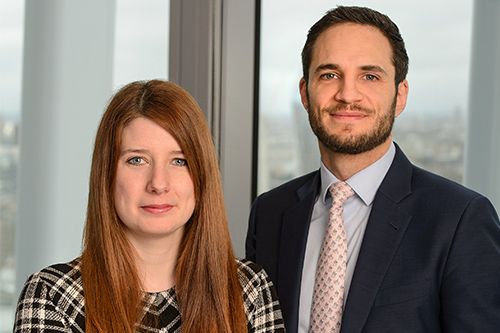 Liberty Specialty Markets (LSM), a part of Liberty Mutual Insurance Group, has expanded its marine team.
LSM has promoted Rachel Watkinson (pictured left) to head of underwriting for marine transportation and logistics. She will be responsible for managing four classes of business – marine hull, marine cargo, marine liability and marine war. She will report to Michael Burle, head of marine at LSM.
Alex Becker (pictured right) has joined the division as underwriting manager for marine hull. Becker will report to Watkinson.
"I'm delighted that Rachel accepted her well-deserved promotion and that Alex has joined our marine team," Burle said. "In addition to driving the four classes of business, Rachel will be responsible for developing the talent we have in our growing underwriting team. Alex will be responsible for promoting the class of business in the London market, raising its profile and managing a portfolio of blue and brown water vessels and fleets. These new roles give us the opportunity to shape our future through enhanced risk selection and leadership while delivering first-class service to clients."
Prior to her promotion, Watkinson served as a senior actuary responsible for marine, aviation, property and energy. Becker joined LSM from MS Amlin, where he was senior underwriter for marine hull and war.