Marsh addresses priorities for businesses as they deal with coronavirus
5 min read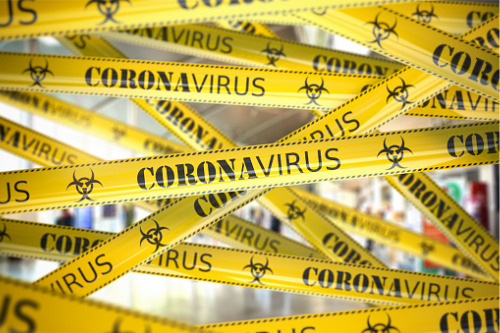 The impacts of the novel coronavirus are likely to be felt by people, businesses, and the broader global economy for months – and potentially years – to come. Leaders are confirming these predictions with Angel Gurría, secretary general for the Organisation for Economic Co-operation and Development (OECD), recently telling the BBC that the shock to financial markets was already bigger than the financial crisis of 2008-2009 and that it was "wishful thinking" to think that countries will bounce back quickly.
In light of the risks that the pandemic poses, Marsh experts proposed risk mitigation techniques in a webinar titled "Coronavirus Planning, Response, and Recovery" held on March 20. Ailsa King, chief client officer for Marsh UK and Ireland, called the crisis a "truly global" one while providing an update on the situation in key impacted regions.
"We are starting to see signs of recovery in China with some businesses going back to work, but the outbreaks across Europe and the US are of particular concern," she explained. "Lives across the globe have been disrupted, not only those individuals that have contracted the virus, but also those impacted by widespread school closures, events, cancellations, and changes to working patterns. The very fabric of our way of life has changed."
Governments around the world have responded to the coronavirus in hopes of slowing down the spread of disease, though the measures have been varied – from US President Donald Trump hinting that the government will reopen businesses sooner than health experts are recommending, to France recently introducing more severe lockdown restrictions that will keep people within one kilometre of their homes for what will likely be several weeks.
In turn, businesses of all sizes and across all industries have had to adjust their operations. Some of the most intensely impacted firms include hotels and other companies in the hospitality industry, which have seen reduced footfall and diminishing consumer confidence amid far-reaching travel bans, stated King.
Meanwhile, "Globally, many conferences, trade shows and large events have been disrupted since the outbreak began," she continued. Notably, the Summer Olympics in Tokyo have now been postponed.
Most brokers and agents will have clients who are impacted by the coronavirus, whether it's by employees working from home to more extreme impacts that include layoffs and total supply chain disruption. James Crask, global resilience advisory lead within Marsh Risk Consulting, noted that there were four key priorities for businesses right now, the first of which relates to people.
"This is a public health emergency so we need to make sure that our staff are safe and well as much as possible. Communication is everything in that regard so making regular communication with staff, making it accurate, making it consistent in your messaging is really important," he explained. "[This] keeps you connected with your workforce particularly when they might be working remotely and it helps you maintain a shared purpose. Plus, it gives you an opportunity to allow staff to identify their concerns and anxieties they may have that then can be dealt with by the business."
Regular voice calls featuring senior executives is a good option for communicating messages to staff, but businesses should consider introducing as many touchpoints as possible to make employees feel connected and part of the business. These can include email and video chats.
It's likewise important for organisations to have a good understanding of who their critical suppliers are, where they're located, and how they're impacted by the outbreak. "It's not too late at this point to pick up the telephone to those key suppliers and ask them what they're doing, how they're impacted, and work with them to put in place plans to ensure that disruption is kept to the minimum," said Crask.
Businesses also have to safeguard their reputations. How often they communicate and what they communicate are some of the most important characteristics of a business that recovers well from a crisis, according to recent research from Marsh and Cranfield University. Organisations were more likely to add value to their share performance after the crisis had been dealt with if they maintained timely, informative and active communication with stakeholders.
All of these steps come with a cost to businesses, so leaders should be considering the financial ramifications of making these types of decisions before they start implementing every possible measure.
"The steps that you take must be proportionate to the current situation that your business is facing and one way of helping to do this is to apply scenario analysis and risk modelling to understand how the pandemic might affect the company's revenues in the future," recommended Crask, adding to then use this "to balance any investments that you might be looking to make in your resilience."
The key issues that Marsh has seen from businesses' reactions to the coronavirus so far have included insufficient business continuity plans that many are having to rewrite since they assumed staff would be moved from point A to point B, whereas reduced contact between individuals has been a key way to reduce the spread of disease.
"We're also finding that as part of that planning process that businesses need to be considering how to deal with confirmed cases within their organisation, how you communicate that to staff and what support you offer to the individuals affected and potentially their families," said Crask. "That requires a speedy response, and one that is joined up across the business."
When they do make decisions, businesses need to be doing so efficiently and not letting established governance structures get in the way. Finally, businesses need to be aware that working from home can have a negative impact on employees' mental health and wellbeing, as well as being a challenge to implement in the first place since many organisations have technical or physical constraints that make it tough to transition people into these home work environments.
"There are some very practical considerations to make around whether staff actually have the appropriate working environments at home," said Crask. "What you don't want to be doing is putting all individuals in a situation where in six months' time they develop chronic back pain as a result of working in an inappropriate environment at home."
The steps that businesses take now to mitigate against the pandemic will have a significant impact in the long-run.
"We will eventually emerge from this crisis, but the actions that we take now will make a huge difference as to whether we're able to recover stronger as organisations and as a society," added Crask.