Singapore to open quarantine-free travel lanes
1 min read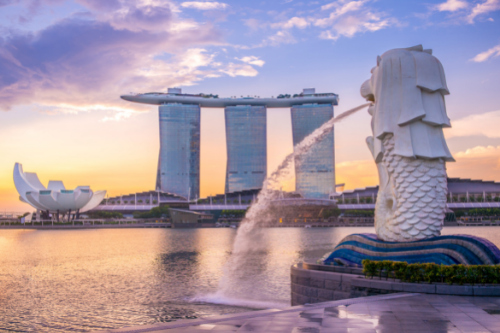 Singapore will open travel lanes for vaccinated persons coming from Germany and Brunei, beginning Sept. 8.
Under this programme, fully-vaccinated travellers from Germany and Brunei will no longer be issued a stay-home notice upon entering Singapore. However, they must take several COVID-19 tests – 48 hours before leaving, upon arrival at Changi Airport, three days after arrival and seven days after arrival, Channel News Asia reported.
Individuals who fail to get tested at the required times will be charged with violating the Infectious Diseases Act, and may be quarantined at a dedicated facility.
The travel lanes will be open for travel for whatever reason – whether for business, leisure or family visits. Short-term visitors will be required to purchase travel insurance worth at least SG$30,000 for treatment and hospitalisation costs, in case they are diagnosed with COVID-19.
Despite the scrapping of the proposed travel bubble between Singapore and Hong Kong due to "differing strategies" between the two cities, Singapore has unilaterally opened quarantine-free travel to individuals coming from Hong Kong and Macau.
Beginning Aug. 26, short-term visitors from Hong Kong and Macau can apply for an Air Travel Pass, which will allow them to go about their activities in Singapore without serving a stay-home notice, as long as they test negative for COVID-19 upon arrival.