AXA secures deal to sell bank, acquire insurance firm
2 min read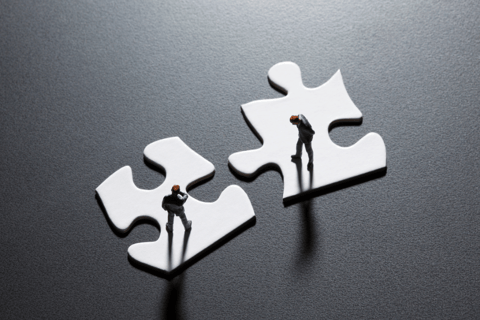 After more than two years, AXA has finally completed its €691 million deal with cooperative lender Crelan Bank NV/SA.
Under the agreement, which was announced in October 2019, the Paris-headquartered insurance group sold AXA Bank Belgium to Crelan. In exchange for the banking operations, Crelan paid €611 million in cash and transferred 100% of its insurance unit Crelan Insurance to AXA Belgium. Crelan Insurance provides protection insurance linked to loans originated by Crelan.
In 2019, the agreed cash consideration for AXA Bank Belgium – which at the time was described as the sixth largest retail bank in Belgium – was €71 million lower, at €540 million, subject to price adjustment at closing.
"The parties have amended their original agreement whereby AXA has… subscribed Additional Tier 1 debt issued by Crelan for an issue price of €245 million instead of acquiring a minority equity stake of 9.9% in Crelan for €90 million, as communicated at the time of the signing of the transaction," noted AXA when it announced the completion of the transaction.
"As per the terms of the initial agreement, Crelan has also purchased, for €90 million, the contingent convertible bonds previously issued by AXA Bank Belgium to AXA Group. The completion of the transaction is expected to result in a positive impact of four points on AXA Group's Solvency II ratio in 4Q21."
Meanwhile, AXA and Crelan's new long-term insurance distribution partnership came into effect on January 01, 2022.
"The completion of this transaction marks another step in AXA's simplification journey," commented AXA chief executive Thomas Buberl. "We are pleased to maintain strong links with AXA Bank Belgium through this long-term partnership and to further extend it to Crelan's network.
"I would like to thank the AXA Bank Belgium teams for their continuous contribution and engagement over the years and wish them all the success for the future with Crelan, leveraging on their combined scale and product offering."