Grab debuts on Wall Street following $40bn SPAC merger
1 min read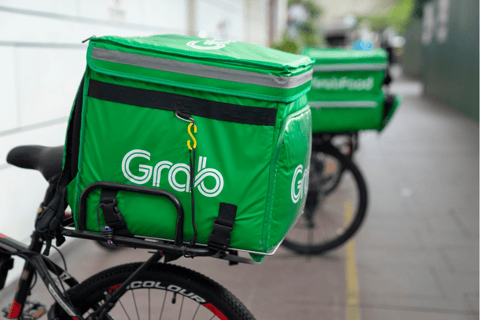 Singapore-based ride-hailing firm Grab debuted on Wall Street on Thursday, following its US$40 billion merger special-purpose acquisition company (SPAC) Altimeter Growth Corp.
Shares of Grab shot up 21% immediately after its backdoor listing on Nasdaq under the ticker symbol "GRAB" before dipping 9.3% to US$9.99, according to a Reuters report.
Read more: Grab enters micro-insurance, other financial services in Singapore
"The price makes no difference to me," Anthony Tan, chief executive of Grab, told Reuters after the listing. "I'm going to celebrate tonight and get back to work tomorrow."
Executives from Grab and Nasdaq hosted the bell-ringing event, which Reuters reported was attended by 250 people.
Grab is well-known across Southeast Asia and offers services ranging from food delivery to insurance on its mobile app. The listing represented the biggest debut by a Southeast Asian company on Wall Street.
"It's important to us not to lose sight of what this was all built on," Tan said in a statement released by Grab. "The heart and hard work of our Grabbers to serve our partners, and in turn, the dedication of our partners towards serving their customers. That's why we chose to hold the ceremony close to home. To be here, amongst our community, sharing the moment with them as we cross the threshold into a new chapter of our journey."