Hong Kong insurance industry sees 2.2% dip in premium income
2 min read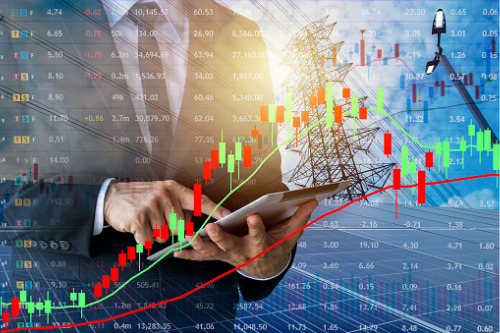 Hong Kong's Insurance Authority (IA) has released provisional statistics for the first half of 2021, showing a 2.2% year-on-year decrease in total gross premiums to HK$307 billion (SG$53 billion).
Total revenue premiums of in-force long-term business were HK$273.6 billion in the first half of 2021, down 2.4% from the same period last year. Of these, HK$226.2 billion came from individual life and annuity (non-linked) business, HK$20.2 billion from individual life and annuity (linked) business, and HK$23.9 billion from retirement scheme business. Notably, the linked business grew by 59.2%, while the others decreased by single digits.
New office premiums (excluding retirement schemes) of long-term business were HK$80.5 billion, up 22.9% from last year. According to the IA, this growth should be taken into the context of a low base of comparison in 2020. During the first half of 2021, around 31,000 qualifying deferred annuity policies were issued, attracting HK$2.2 billion in premiums, representing 2.7% of the total for individual businesses.
Hong Kong insurers' new business from mainland Chinese visitors all but vanished due to continued travel restrictions. From HK$6.2 billion in the first half of 2020, it shrank by 96.5% to around $200 million for this year's first half.
For general insurance, gross and net premiums were HK$33.4 billion (down 0.3%) and HK$22.1 billion (down 3%), respectively. Overall underwriting profit improved from HK$624 million to HK$794 million.
Gross premiums of property damage business and general liability business grew by 5.9% and 15.9%, respectively, while those of accident and health business decreased by 6.4% due to restrictions on outbound travel. The non-medical subclass was the hardest hit, registering a 33.1% decrease in premiums. Employees' compensation premiums decreased by 5.5% due to subdued economic activities amidst COVID-19.
Hong Kong's reinsurance inward business registered gross and net premiums of HK$8.3 billion (decreased by 7%) and HK$4.4 billion (decreased by 24.4%), respectively. According to the IA, the decline was mostly due to weakened motor vehicle business and partially offset by better results from the accident and health and property damage classes. The overall underwriting performance recovered from a loss of HK$132 million last year to a profit of HK$37 million, despite the impact of claims on property insurance, where underwriting performance deteriorated from a profit of HK$128 million to a loss of HK$198 million.