Lloyd's partners up with geospatial insurtech
2 min read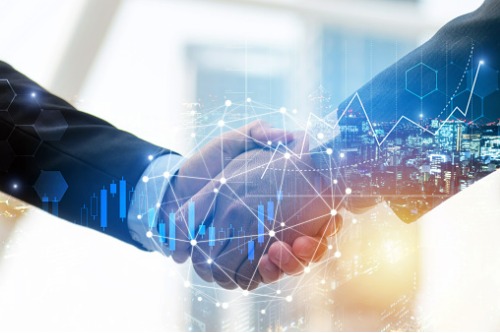 Lloyd's has announced a two-year partnership with geospatial insurtech McKenzie Intelligence Services (MIS). The partnership will provide the Lloyd's market with access to multi-source intelligence, including satellite imagery, through the Global Events Observer (GEO) platform. This will help deliver faster claims decisions and payments for customers. The agreement also furthers the strategy set out by the Future at Lloyd's Blueprint Two to build the world's most advanced digital and technology-led insurance marketplace, Lloyd's said.
The GEO platform will provide the Loyd's market with real-time analysis of perils including storms, wildfire and flooding. The data will allow Lloyd's market insurers to instantly assess damages during times when physical access to the risk location may be limited after a natural disaster. The platform is expected to bring immediate benefits to reserving, claims management, underwriting and operations across the Lloyd's market, and to improve the accuracy of reserving values.
Founded in 2017 and developed by MIS as part of the Future at Lloyd's program, the GEO platform uses artificial intelligence, machine learning and government intelligence techniques to rapidly analyse data from satellites, drones, global and local sensor networks, and third-party information providers. The GEO demonstration project was co-funded by the European Space Agency (ESA) through its Space Solutions Business Applications program.
"We are really pleased to be partnering with MIS," said Patrick Tiernan, chief of markets at Lloyd's. "The agreement provides the Lloyd's market with geospatial data that will enable us to better serve our customers by paying them faster and more efficiently. Through the Future at Lloyd's, we have set out to create the world's most advanced insurance marketplace, and this partnership is another step towards that goal."
"We are delighted to be able to formally announce our partnership with Lloyd's today," said Forbes McKenzie, CEO of MIS. "Our participation over the past two years in the Future at Lloyd's program has afforded us unparalleled insights into how our technology can add value to the whole insurance value chain. We would like to thank Lloyd's for the opportunity, and we are hugely grateful to ESA for co-funding and validating the GEO platform. We look forward to improving and refining GEO to better serve both Lloyd's and the wider insurance marketplace."
"The GEO project is a prime example of what can be achieved if globally available satellite earth observation information extraction is automised and harnessed," said Volker Schumacher, business applications engineer for ESA. "This, in combination with ground-based geospatial data, will help deliver an innovative, customer-driven service within the Lloyd's market. Through our Business Applications program, we are supporting companies whose business is 'powered by space' to improve everyday activities and addressing real market needs."