Ping An releases climate risk management report for 2020
2 min read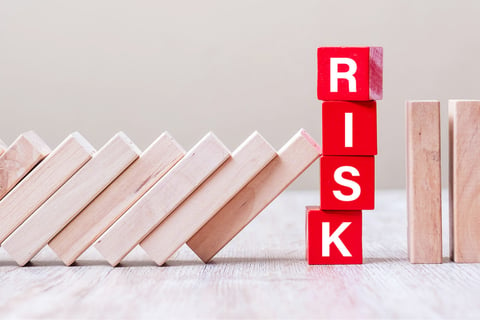 Ping An Insurance Group has published its 2020 Climate Risk Management Report, which details its green finance strategy. This is the second report of its kind by Ping An, which was the first mainland Chinese institution to release its climate risk strategy in 2019. 
According to the report, Ping An has standardized its climate risk governance model and integrated it into its sustainable development strategy. The group established a professional, scientific, and practical ESG governance structure, clarified division of responsibilities such as goal setting, planning implementation and assessment, and implemented strict adherence to a working mechanism that involves regular reporting, quarterly inspections, semi-annual meetings and annual evaluations.
The insurer unveiled an enhanced operating plan for its Green Finance+ initiative, which seeks to deepen its green finance layout. As of end-September 2021, Ping An's green investments have exceeded RMB208.89 billion (SG$44.86 billion), while it has disbursed green credit worth RMB53.28 billion. Meanwhile, total green insurance premiums were recorded at RMB25.11 billion for the first three quarters of the year.
Ping An also announced the goals and benchmarks for operation and investment under the Task Force on Climate-related Financial Disclosures (TCFD) framework, which aims to achieve operational carbon neutrality by 2030. This covers all office energy consumption, data centre power consumption and travel-related carbon emissions. 
According to Ping An, it is the first financial institution in China to disclose the carbon emissions of its overall assets and investments. It created an algorithm and prediction model to determine its ultimate net-zero target when relevant factors in the market reach maturity.
In recognition of Ping An's actions to become more sustainable, it received the Hong Kong Corporate Governance Excellence Award for 2021 from the Chamber of Hong Kong Listed Companies and the Centre for Corporate Governance and Financial Policy at Hong Kong Baptist University. This is Ping An's sixth time winning the award.
"As a previous winner of the award, Ping An continues to manifest strong leadership of the board which comprises skilled professionals who guide the group to become an integrated financial services powerhouse with good leverage on technology that it is today," a member of the judging panel said. "The absence of a controlling shareholder frees the group from undue influence by a single interested party, and there is strict observation of laws and regulations about connected transactions and corporate governance.
"The board devotes close attention to building the right positioning, personnel, process and culture for the group, and to developing a strong risk management framework based on big data extraction and AI to monitor risks. Its unique management structure with three co-CEOs with clear division of business oversights helps steer the group through the market uncertainties in the past years with clear focus and corporate conciseness to generate strong returns to shareholders."