The far-reaching implications of the COVID-19 coverage disputes
2 min read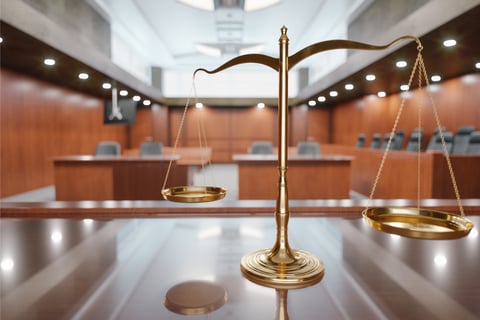 While research carried out by the data and analytics company GlobalData revealed that the trust placed in insurers by small businesses increased after the business interruption court cases of 2020, the same firm has highlighted that the continued reporting of disputes is likely to upend this trend.
GlobalData believes that ongoing clashes between UK businesses and the insurance industry – such as the one between Greggs and Zurich – will risk reputational damage as insurance companies will be seen to be avoiding paying out claims.
The firm's 2021 UK SME Insurance Survey found that 21.6% of UK SMEs stated that their trust in insurers has increased as a result of the business interruption court cases around COVID-19. This represented a significantly higher proportion than the 12.6% of SMEs who found their trust either somewhat or significantly eroded. The survey also revealed that 38.5% of UK SMEs have business interruption cover in place.
Commenting on the subject, Ben Carey-Evans, insurance analyst at GlobalData, noted that SMEs' trust is likely to have risen as they have seen that, even if the insurer disputes a claim, there is an independent court that can and will force it to pay if deemed liable. He added that it is also likely that in the future, policy wording will be clearer, removing ambiguity for the eventuality of future incidents.
"Greggs' claim over Zurich also relates to a business interruption claim as the retailer had to close stores during the lockdown period," Carey-Evans said. "It is, therefore, similar to the legal cases seen in 2020 and shows that issues arising from the UK COVID-19 lockdowns are far from over. An initial boost in SME confidence in insurance can be explained by the courts enforcing payouts, but if disputes around business interruption persist, the industry's reputation could end up damaged."