AXA Asia and Africa enlists golf champion as ambassador
2 min read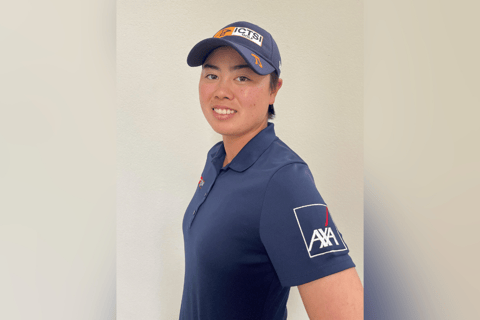 AXA Asia and Africa has brought on Japanese-Filipina professional golfer Yuka Saso (pictured above), winner of the 2021 US Women's Open and currently ranked eighth in the world, as one of its ambassadors.
This is the insurer's first partnership with an Asian sports champion at the regional level. AXA said that Saso embodies its tagline "Know you can", after having been recognised as the youngest ever to win the US Women's Open. The sponsorship, AXA said, also underlines its commitment to celebrating women in sports.
"Yuka Saso is someone we have always admired," said Gordon Watson, CEO of AXA Asia and Africa. "As a young Asian female professional golfer of dual nationality, she has risen to the top through hard work, determination and the tenacity to succeed. Today, we are proud to partner with her in her journey to show all young Asian women that effort and self-belief can make anything possible, exemplifying how confidence can give one the capacity to go further. Her passion, authenticity and grounded attitude set her apart and we look forward to enabling her long-term development."
Saso gained renown in the golfing community when she won the 2018 Asian Games and 2019 Junior PGA Championship. She turned professional in November 2019 and continued her impressive form by recording top-10 finishes at five LPGA tournaments this season, as well as at the 2020 Tokyo Olympics, where she finished at ninth place.
"Having been in discussions with AXA since early this year, I am grateful for their interest in supporting me, which strengthened my confidence to perform," Saso said. "Preparing for the US Women's Open made me realise the difference it makes when you have a strong support network, and that has only become more true as I strive to stay grounded for the next stage of my career. Now, through our shared appreciation for the role of confidence and self-belief, I hope to be able to inspire other young women in Asia to achieve success in the world of sport and beyond."
This is the latest among AXA's sport sponsorships, which includes Liverpool Football Club as official training partner and the NBA as official insurance partner in the Philippines.